Make the trip to downtown Portage Wisconsin and browse our historic 3 story building full of wonderful artwork, collectables, specialty wines, chocolates, artwork and gift items.
Our Artists & Vendors
We also offer afternoon teas, art classes and more
Events

Our artists, staff and vendors are listed below and we look forward to serving you.
Olivia Stefonek & Tracy Fuqua (owners)
Featuring gift items, chocolates and specialty foods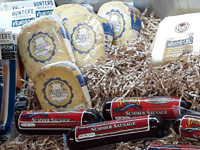 Olivia Stefonek - Timeless Oddities
Creative nature presentations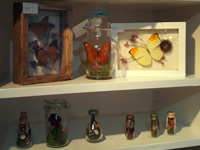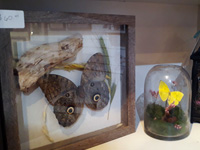 Peg Napralla
Peg Napralla designs - kiln formed glass jewelry, bowls, night lights, wall art and more.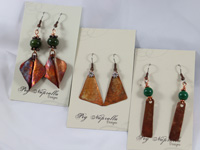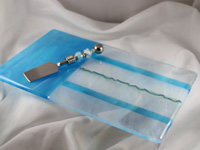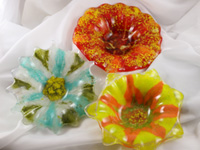 Joan Indermark
Giggles for kids - A fun collection of toys, games, books, plush animals and puzzles for kids... even some for grown-up kids.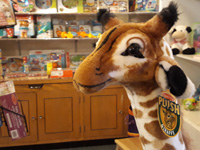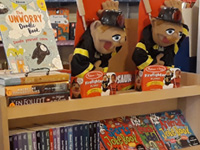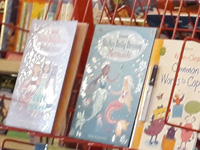 Pat Atkinson
The Cubby Hole features unique Wisconsin products; cleverly embroidered dish towels, four varieties of beer bread, eight flavors of soup and dip mixes, handmade fragrant soaps, local delicious jams and more!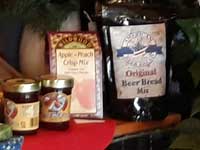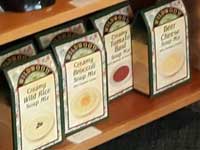 The Sign Shack
Custom handmade signs with a touch of Wisconsin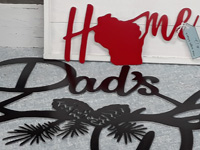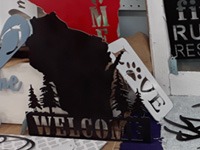 Barb Kidney
Sew Much Fun - Handmade handbags, table runners & baby blankets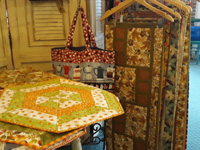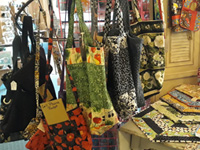 Liz Gregory
Functional pottery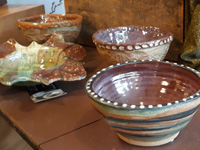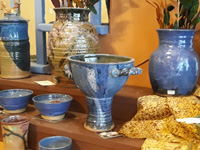 Chris Dreyer
Dreyer Design - Chris Dreyer's love for watercolor started while studying architecture in college. He has since applied this passion to teaching, creating commissioned paintings and illustration work. For more about Chris visit:www.dreyerdesign.com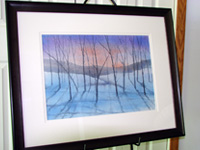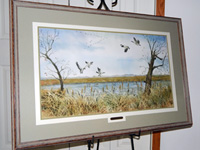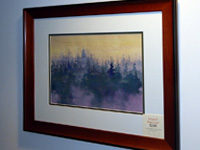 Kathleen Jahn
Kreations by KJ - Original artwork in watercolor as well as watercolor and pastel. Notecards available in singles and packages. Hand knit and crocheted hats and scarves in numerous colors. www.kreationsbykj.com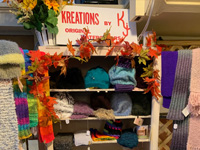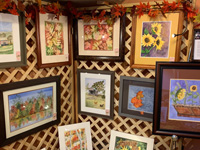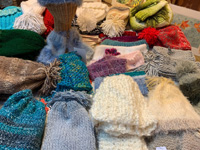 Dave Eulberg
Owl Mountain
Tom Dugan
Bowls by the Woodchuck - Unique wood gifts including bowls, pens, plates trays and more.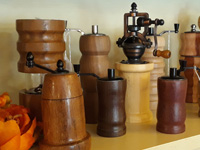 Kathy Raimer
Wild Geranium Studio / Kathy is a watermedia artist and, her favorite medium is watercolor, she also enjoys working with acrylics, gouache, and casein paint as well as watercolor pencil, ink and wash.
Kathy is primarily a landscape artist with a particular interest in barns, farmland and all things rural. Birds and flowers are popular and fun to create with mixtures of different textures and colors. There are limitless ways for Kathy to find her self-expression in art. Her work includes original paintings, inkjet reproductions (an affordable way to bring art into the home) and greeting cards.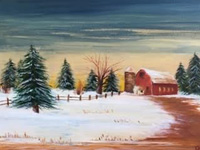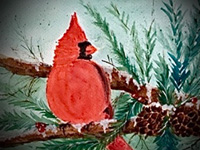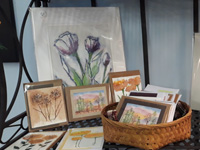 Barb Sjoblom
Creations by Barb - Barb enjoys working in oil, acrylic and colored pencil. Some of her favorite subjects include old farms, animals, and flowers.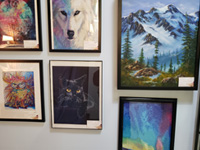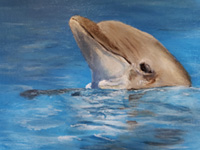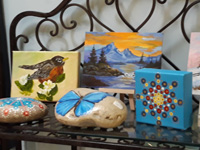 Susan Hilliard
Inn Designs - Jewelry by Susan
Lynette Koch
From My Front Porch - Furniture & home decor (reclaimed | repurposed | beloved)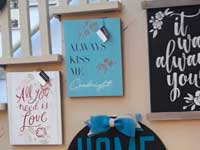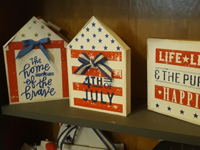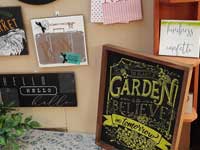 Linda Kuruzar
Art by Linda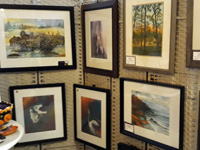 Janet Mankowski
I have been sewing for almost 50 years, so I have a huge stash of unique fabrics that I use for creating doll clothes. I started making doll clothes to match my granddaughters' dresses, and it turned into a great hobby/business.
I recently started making aprons for everyone...many are embroidered with clever saying and are the perfect addition to Merchantile gift baskets!
Available by special order are pillows and other memory items made from your loved ones' clothing. I made pillows and doll dresses from my dad's shirts after he passed and the family loved them!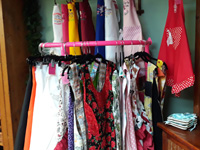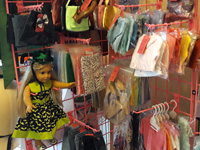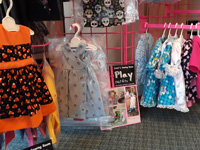 Medieval Mapmaker - Jesse Kennedy
Maps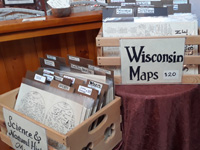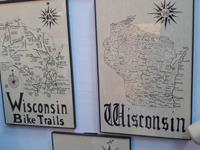 Theresa Jay
TMJ home decor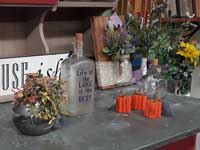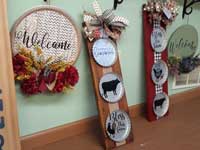 Kelsey
Tiny Homestead - specialty candles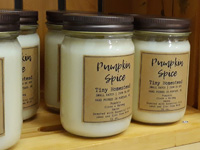 Tami Norris
Tami's Designs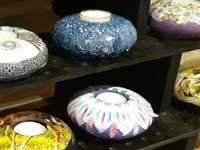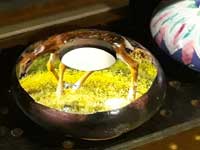 Condia Creative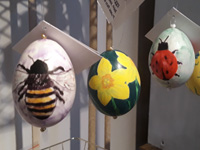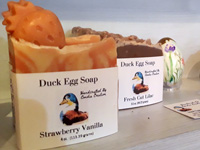 Diana Greiner
Vintage Vogue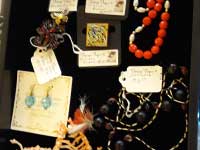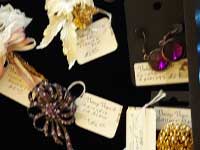 Used Books
Variety of books available at discount prices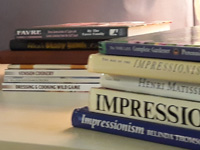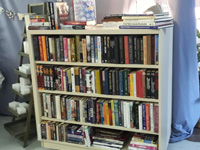 Local Authors
Featuring Brea Behn, Tony Gardner, Vicky Hansen, Gary Hess, Paul Huebner, Karl Kindschi, John Markestad, Jeff Monfort, Jeff Nania, Joy Ann Ribar, Earl Rhode, Pamela Robson, Angela Witczak